James Bond QUANTUM OF SOLACE (2008): the biggest ever movie premiere organised in Switzerland with Marc Forster and Daniel Craig at the cinema Maxx in Lucerne
© BVI
James Bond CASINO ROYAL (2006): Swiss premiere with Daniel Craig at the cinema Abaton in Zurich
© Buena Vista International
SPIDER MAN (2002): premiere at the "Kino im HB" with Sam Reimi and William Dafoe in Zurich
© Buena Vista International
Movie premiere: Swiss premiere of TABALUGA (2018) at the Abaton cinema in Zurich
ZURICH FILM FESTIVAL (2017): Gala premiere of BLADE RUNNER 2049 (2017) at the Corso cinema in Zurich
Cinema promotion: Model horse decorative display for BIBI & TINA – TOHUWABOHU TOTAL (2017) at selected cinemas
Pre-release screening: BRICE 3 (2016) with Jean Dujardin at the Pathé Balexert and Arena cinemas in Geneva
Client event: Swissmilk Ladies' Morning (2016) with breakfast and film screening at selected cinemas
Promotional event: Costume-character tour for KUNG FU PANDA 3 (2016) at selected Coop shopping centres
DER GROSSE SOMMER (2016): 51st Solothurn Film Festival with Stefan Jäger and Loïc Sho Güntensperger
ROBINSON CRUSOE (2016): TV recordings with Kaya Yanar in the Paterson office
Promotional event: Nationwide costume-character tour of Switzerland for ALVIN AND THE CHIPMUNKS: ROAD CHIP (2016)
ZÜRI FÄSCHT (2016): Photo with costume-character of Sid from ICE AGE: COLLISION COURSE (2016)
Promotional event: THE HUNGER GAMES – MOCKINGJAY PART 2 (2015) visits Stars for Free at Zurich's Hallenstadion
LOLO (2015): Preview at Pathé Flon Lausanne with Julie Delpy and Dany Boon
© Michael Jost, tilllate.com
James Bond QUANTUM OF SOLACE (2008): the biggest ever movie premiere organised in Switzerland with Marc Forster and Daniel Craig at the cinema Maxx in Lucerne
© BVI
James Bond CASINO ROYAL (2006): Swiss premiere with Daniel Craig at the cinema Abaton in Zurich
© Buena Vista International
SPIDER MAN (2002): premiere at the "Kino im HB" with Sam Reimi and William Dafoe in Zurich
© Buena Vista International
Movie premiere: Swiss premiere of TABALUGA (2018) at the Abaton cinema in Zurich
ZURICH FILM FESTIVAL (2017): Gala premiere of BLADE RUNNER 2049 (2017) at the Corso cinema in Zurich
Cinema promotion: Model horse decorative display for BIBI & TINA – TOHUWABOHU TOTAL (2017) at selected cinemas
Pre-release screening: BRICE 3 (2016) with Jean Dujardin at the Pathé Balexert and Arena cinemas in Geneva
Client event: Swissmilk Ladies' Morning (2016) with breakfast and film screening at selected cinemas
Promotional event: Costume-character tour for KUNG FU PANDA 3 (2016) at selected Coop shopping centres
DER GROSSE SOMMER (2016): 51st Solothurn Film Festival with Stefan Jäger and Loïc Sho Güntensperger
ROBINSON CRUSOE (2016): TV recordings with Kaya Yanar in the Paterson office
Promotional event: Nationwide costume-character tour of Switzerland for ALVIN AND THE CHIPMUNKS: ROAD CHIP (2016)
ZÜRI FÄSCHT (2016): Photo with costume-character of Sid from ICE AGE: COLLISION COURSE (2016)
Promotional event: THE HUNGER GAMES – MOCKINGJAY PART 2 (2015) visits Stars for Free at Zurich's Hallenstadion
LOLO (2015): Preview at Pathé Flon Lausanne with Julie Delpy and Dany Boon
© Michael Jost, tilllate.com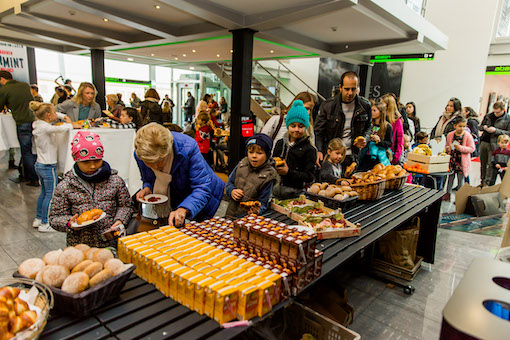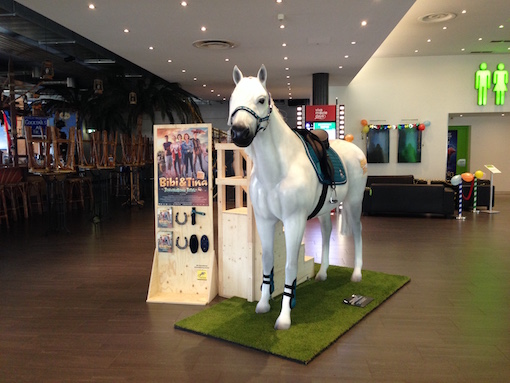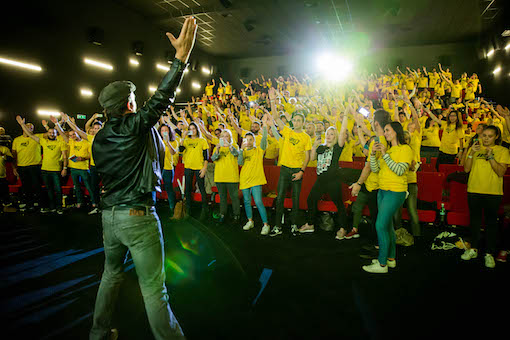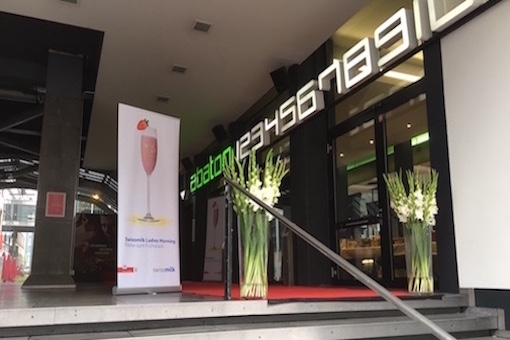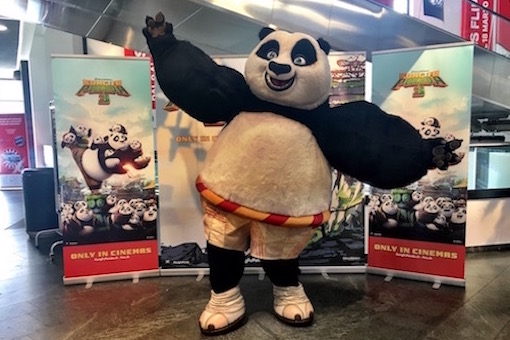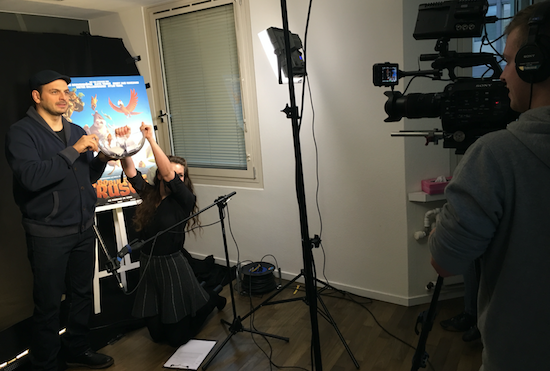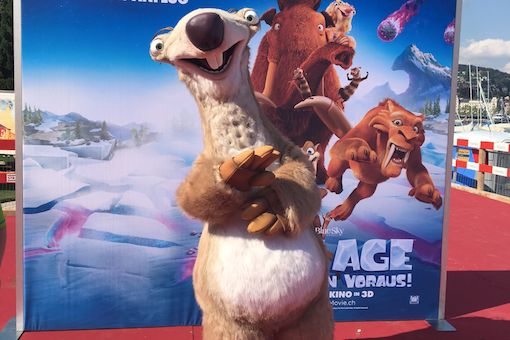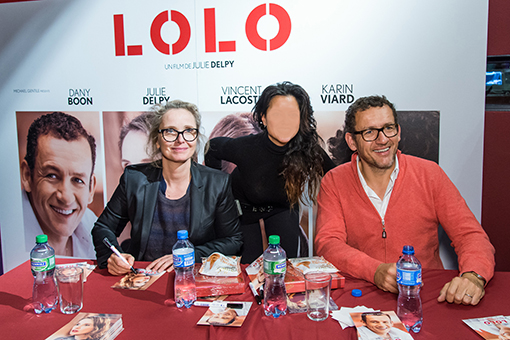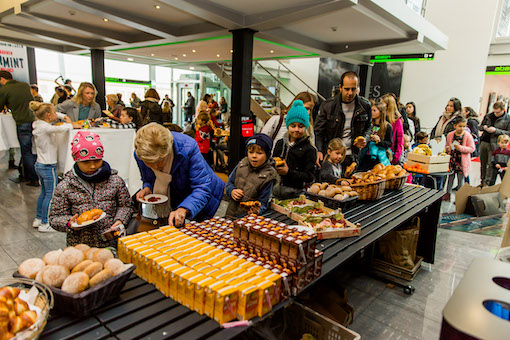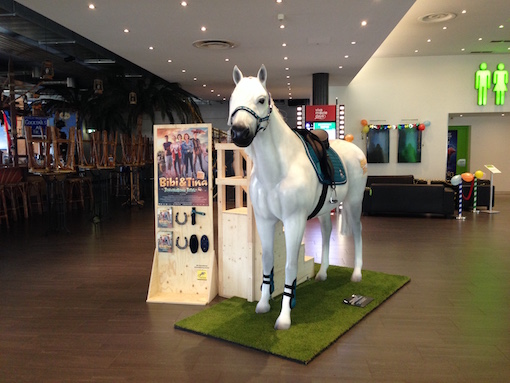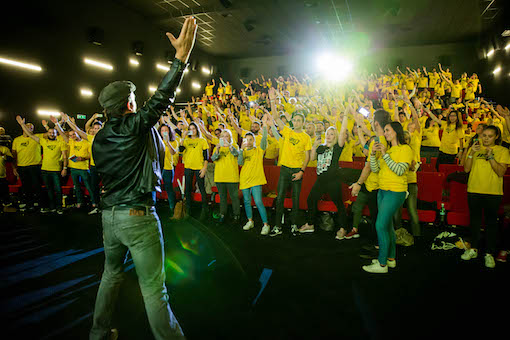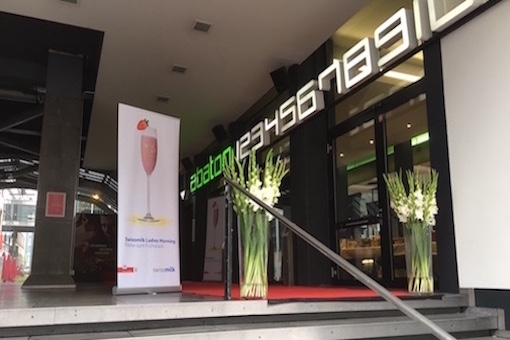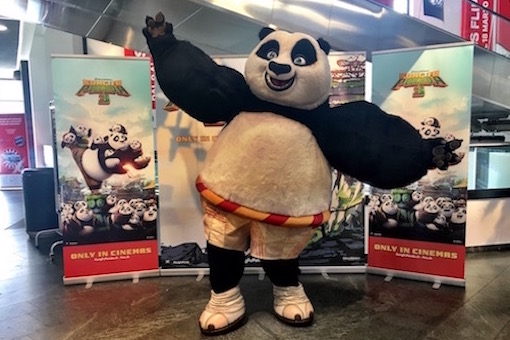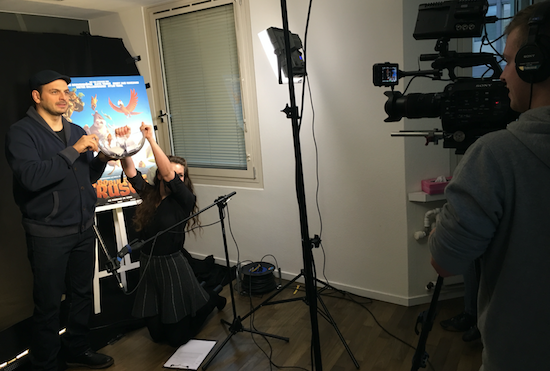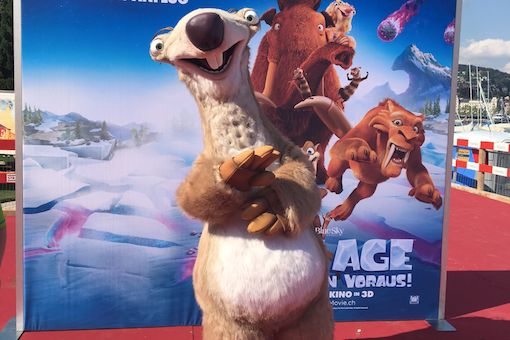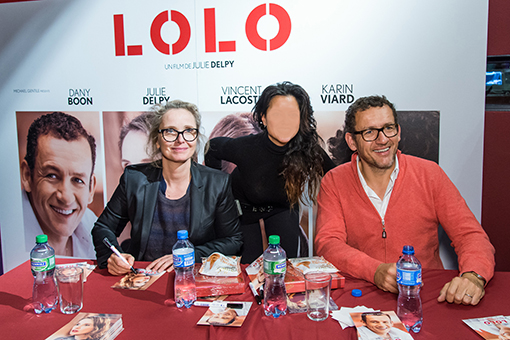 COMMITMENT AND PASSION

There is a great deal that unites our team: Competence, industry knowledge and flexibility. The most important things, however, are commitment and professionalism. And that's why we are pleased to
have found a good mix of professionals and young people who all share our passion for film and cinema since we started.
MATTHIAS KELLER
CEO
«My ambition of exploiting the maximum potential out of every movie, plus my aversion to run-of-the-mill concepts, together give me fresh motivation each and every day.»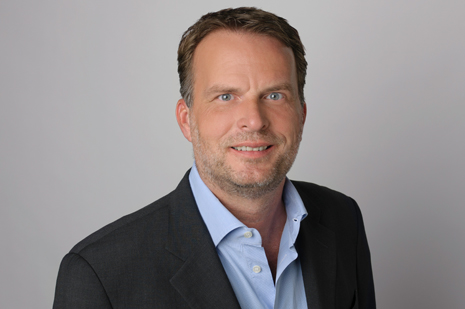 As a qualified restaurateur, Matthias Keller laid the foundation for his marketing career as the head of junior recruitment marketing for the trade association GastroSuisse.
In Canada he perfected his English skills and at the same time consolidated his marketing expertise at the University of Vancouver. Back home, he worked for two years as a product manager in the publishing division of Tamedia AG.
Matthias Keller was employed by The Walt Disney Company as marketing director from 1998 to 2010. In this capacity he was responsible for the Disney line-up as well as the marketing of all Sony Pictures films distributed in Switzerland by The Walt Disney Company. During his twelve years there he helped blockbusters such as «James Bond – Quantum of Solace», «Finding Nemo» or «Pirates of the Caribbean» to achieve the success they deserved in Switzerland too.
Swiss films likewise benefited from his dedication, know-how and network: with «Achtung, Fertig, Charlie!» and «Die Herbstzeitlosen» he launched two of the most successful products by local film-makers.
In August 2011 he founded his agency, Paterson-Entertainment.
EVELINE FISCHER
PROJECT MANAGER
«Even after years in this industry, movies still manage to surprise and touch me. That makes me want to pull the very best out of them I can – a complex task, but that's what what spurs me on.»
After qualifying as a federally certified PR specialist, Eveline Fischer worked for six years in one of the leading Zurich PR agencies in the area of consumer goods, before transferring to The Walt Disney Company in 1998. As publicity manager she was responsible for the planning and execution of the PR strategies for all cinema films, including box-office hits such as «Armageddon» or «Pearl Harbor», but also smaller productions like «Central Station». She also looked after Swiss audience favourites such as «Achtung, Fertig, Charlie!» and «Sternenberg».
Eveline Fischer's further professional career took her via aroma (executive assistant/project manager) – the leading agency in three-dimensional communication – to Messe Schweiz, where she was the communications planner responsible for the production of advertising materials for the Züspa and Swiss-Moto exhibitions as well as for the organisation of the Freestyle Streetbike world championships. A further move took her to Teleclub AG, where she was responsible for the implementation of all marketing activities.
Eveline Fischer enjoys excellent connections with the media sector and especially with policymakers in the cinema industry. She is more over skilled at realising even complex projects cost – consciously and efficiently.
She joined Paterson-Entertainment in January 2012 and supported Matthias Keller in setting up the agency.
ROWENA RATHS
JUNIOR PROJECT MANAGER
"The emotional power of films fascinates me time and again. Giving people a better understanding of films is very important to me – be it through marketing, as a communicator of film content or among friends."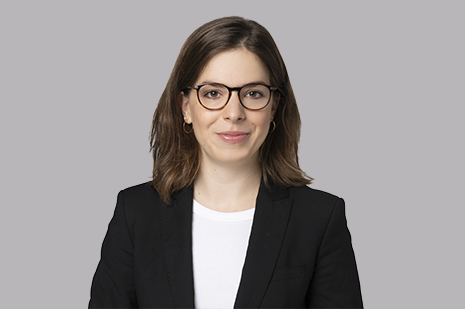 Rowena Raths' fascination with the medium of film became apparent early on. As part of her school-leaving exams, she produced a documentary film that won the Audience Award at the Swiss Youth Film Festival. She went on to gain a bachelor's and master's degree in Film Studies at the University of Zurich, working part-time as a projectionist at the Arthouse Cinema.
After completing her studies, she worked in the film coordination department of the Zurich Film Festival (ZFF), where she was responsible for the first ZFF virtual reality programme. She consolidated her marketing know-how in her subsequent position as marketing manager at the film distributor Look Now!, also gaining some initial experience as a press assistant at Prosa Film. At the same time she was on the editorial staff of "CINEMA – Das Filmjahrbuch" for two years. On 1 September 2019 she starts as Club Director of Magic Lantern Zurich and member of the Children's Film Working Group, which has set itself the goal of helping the Swiss children's film sector to flourish again.
At Paterson-Entertainment she would like to immerse herself in the world of blockbuster movies as a Junior Project Manager, having previously worked mainly in the arthouse area.
Rowena Raths has been supporting Paterson-Entertainment since
1 August 2019.
ISABELLA URSCHELER
COMMUNICATION PLANNER
«Films let me immerse myself in a different world, give me food for thought or are simply entertaining.»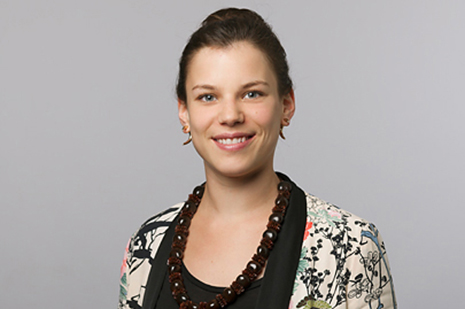 After over two years as a business coordinator at Swiss Life in client and partner support, Isabella Urscheler was looking for a new challenge. Running concurrently to her four-year Bachelor of Communications degree at the HWZ in Zurich, she took a one-year internship in film marketing at Paterson-Entertainment and was given a permanent position as of April 1, 2014.
In her new role, besides gaining in-depth insight into the film industry, Isabella Urscheler will also be actively involved in all project phases and implement numerous marketing and advertising measures.
Isabella Urscheler has worked for Paterson-Entertainment since 1 April 2013.
MELANIE WEHRLI
COMMUNICATION PLANNER
«For me it is fascinating to get to know the world of films: it moves so many people and is able to arouse great emotions.»
After receiving her vocational diploma with "Berufsmatura" in publishing, Melanie Wehrli obtained practical experience in a law firm. After several years at the law firm she decided in 2012 to pursue a four-year Bachelor in Communication degree at the University of Applied Sciences Zurich.
During her year as an intern at Paterson-Entertainment, Melanie Wehrli gained in-depth insights into the film industry and was able to apply her communication skills. She was offered a permanent post in August 2015 and now continues to help our team carry out marketing and advertising activities at all project levels.
Melanie Wehrli has worked for Paterson-Entertainment since 1 August 2014.
NINA LANZ
BACK OFFICE
«What fascinates me about the genre of film is that it takes me, the viewer, on a trip into a whole different world.»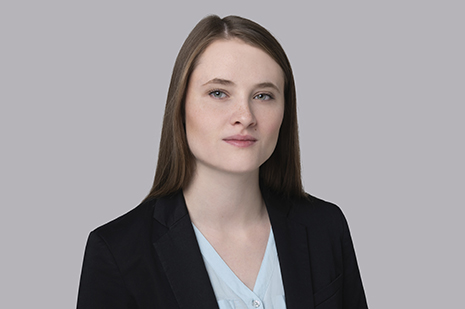 Nina Lanz attended the cantonal school in Baden from 2011 to 2015, obtaining a bilingual Matura. This period included an exchange year at Ferndown Upper School in Dorset, England.
After leaving school, Nina Lanz started studying law at the University of Zurich. Now, five years later, she has decided to interrupt her studies for one year to take a look behind the scenes in the private sector. She will assist Paterson Entertainment in back-office tasks and resume her degree course next autumn.
Nina Lanz joined Paterson-Entertainment on 1 November 2019.