PATERSON ANIMAL PROJECTS – A SOCIAL ENGAGEMENT OF PATERSON-ENTERTAINMENT
In 2017, Paterson-Entertainment founded the Paterson Animal Projects association with the aim of promoting sustainable projects involving people and animals in South Africa.
But even before that, at Paterson-Entertainment we took our social responsibility seriously: for the past decade or so, we have been successfully implementing our first project with great personal commitment and a small team of staff in the village of Paterson, near Port Elizabeth, South Africa.
---
MATT'S CHICKEN FARM
2011 – Founding and construction of a chicken coop
During a stay of several months at the South African Amakhala Game Reserve, Matthias Keller launches a sustainable project: Matt's Chicken Farm is a chicken coop set up with local partners on land owned by the Isipho Charity Trust in Paterson. This charitable organisation, which cares for orphans and particularly vulnerable children, runs a day-care centre and a vegetable garden on the property – and now has the Chicken Farm too.
The idea is that by looking after the chickens, the children will learn how to take responsibility for animals, while the chickens provide a daily supply of eggs for the day-care centre. Another goal for the near future is to eventually house enough chickens at the Chicken Farm to create a small business from the sale of eggs.
Isipho Charity Trust
Isipho Charity Trust is a non-profit organisation that provides community-based care and support for orphans and vulnerable children in the village of Paterson. It cares for more than 300 children through two preschool classes and offers an after-care programme and a feeding scheme, as well as materials support for school attendance and counselling. It also provides much-needed HIV/AIDS education in the local community. Isipho Charity Trust is supported by the Amakhala Foundation and numerous volunteers.
Video about Isipho Charity Trust:
www.youtube.com/watch?v=x95cSfbfjWg
---
2012 – Successful first year
On his first visit after setting up the farm Matthias is very pleased to see that the hens are already laying more than 20 eggs a day. This quantity means the goal of self-sufficiency in eggs for the day-care centre will soon be reached.
2013/2014 – First goal reached!
Thanks to further investments in the infrastructure and especially in its «residents», the chicken population is continually growing. The chicken farm is now home to 26 chickens, and Matthias is proud to see the day-care centre covering its own egg needs.
---
2016 – Creation of a job
Another small success story is the hiring of a permanent employee on a 50% basis. At his newly created job, Xolisile Dano looks after the residents of the chicken farm, giving him a steady income with which he can feed his whole family.
---
2017 – Founding of Paterson Animal Projects association
The following year, Paterson-Entertainment founds the Paterson Animal Projects association with the aim of actively promoting sustainable projects involving humans and animals in South Africa. This step will take the successful social commitment of many years to the next level and allow the continuity of the association and its projects in the future to be assured through donations.
The association is a non-profit organisation and is financed exclusively by donations.
---
2019 – New Investments
More chickens means more feed and a bigger enclosure. In addition to our annual visits to the chicken farm, a close cooperation with an agricultural cooperative in Paterson (www.bkb.co.za) allows us to ensure from Switzerland that the chickens have sufficient feed, straw and sand to live comfortably. To meet these requirements, the chicken coop is enlarged in 2019.
---
2011 to today – Support by Paterson-Entertainment
Matthias Keller: «I set up Matt's Chicken Farm with my own hands, so this project is very important to me. I learned some valuable and useful lessons during that time. Thanks to Paterson-Entertainment, I have the opportunity to do all the admin work for the Paterson Animal Project association.»
---
DONATIONS
Would you like to support our association and our projects? Your donation is vital in enabling us to continue supporting the Isipho Charity Trust. We are grateful for every contribution, however small.
Donations account:
Assoc. Paterson Animal Projects, Dufourstrasse 24, 8008 Zurich
PC 61-396416-8 | IBAN CH97 0900 0000 6139 6416 8
Our association is exempt from taxes. Your donations are fully or partly tax-deductible (depending on the tax law in your canton). For tax purposes, you will be sent a donation receipt at the beginning of the year for all donations you have made to our association during the past year.
---
IMPRESSIONS
Building Matt's Chicken Farm
Paterson-Entertainment translated an idea into action and in 2011 commissioned a local construction company in the town of Paterson to build a chicken farm.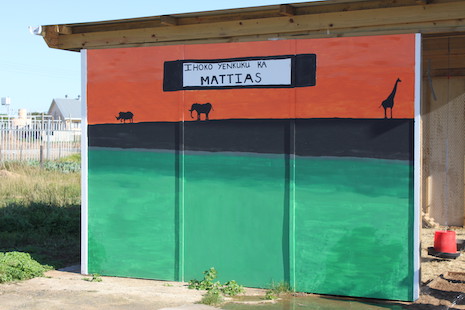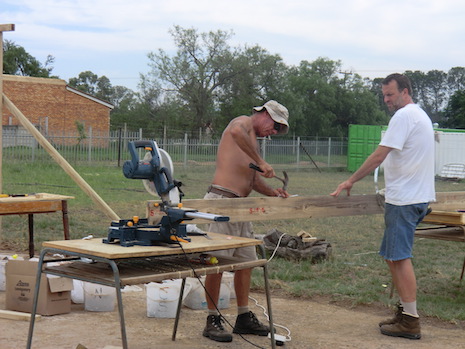 Hens galore
White, brown, black and speckled: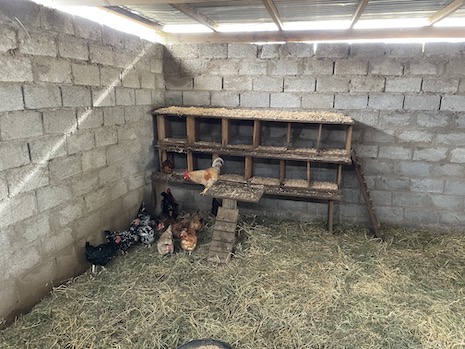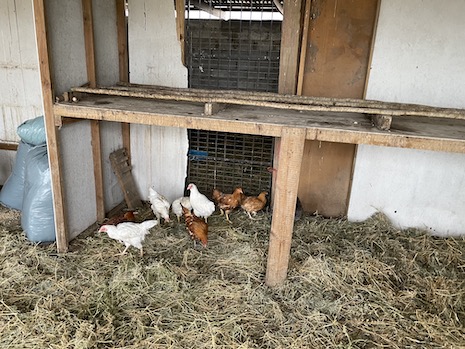 Chicken delivery
Since 2011, Matthias has always supplied new residents to the chicken coop with each visit.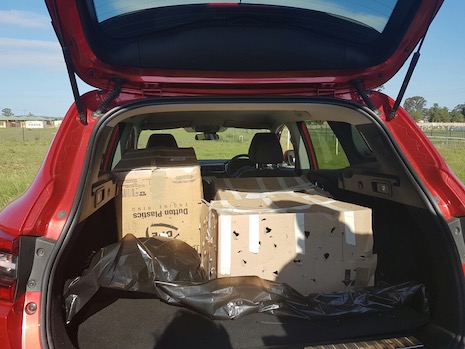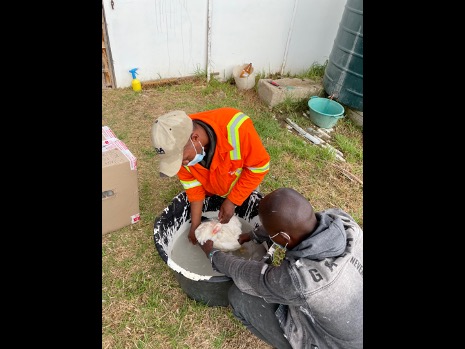 Our «Chicken Man»
In 2016, we were able to create a paid position: Xolisile Dano looks after the chicken farm.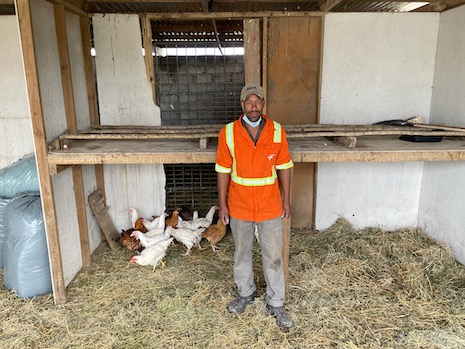 Isipho Charity Trust Day Care Centre
The orphans learn to take responsibility for animals.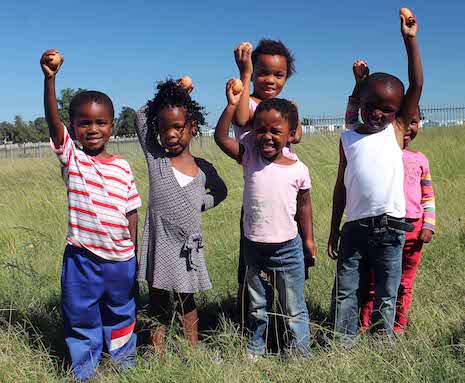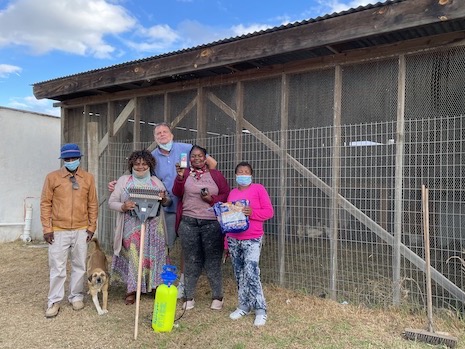 ---
OTHER COMMITMENTS BY PATERSON ANIMAL PROJECTS
Southern African Foundation for the Conservation of Coastal Birds
SANCCOB specialises in the rescue and rehabilitation of seabirds. This includes a 24/7 rescue service for sick and injured seabirds and the rescue and rearing of rejected penguin eggs and young of the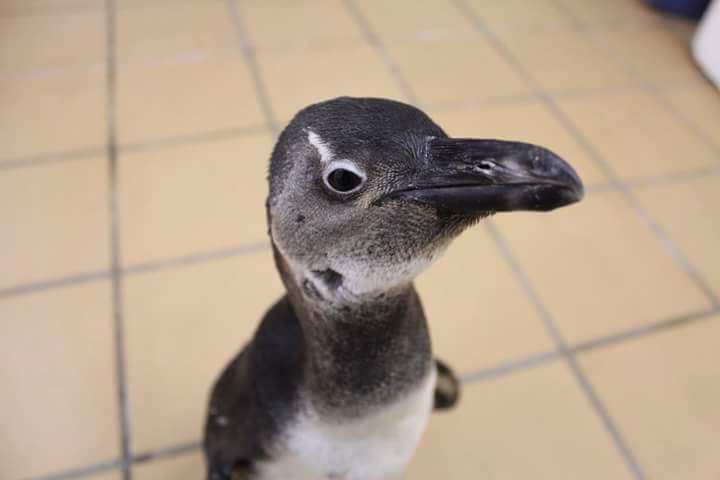 Tomcat NYANGA
On 10 March 2011, stray tom Nyanga was rescued from the streets in very poor condition. With various injuries and eczemas, he had to be taken to the vet right away. From 2011, he received an annual check-up including all the necessary vaccinations. His various allergies meant Nyanga was dependent on a special diet and regular cortisone injections.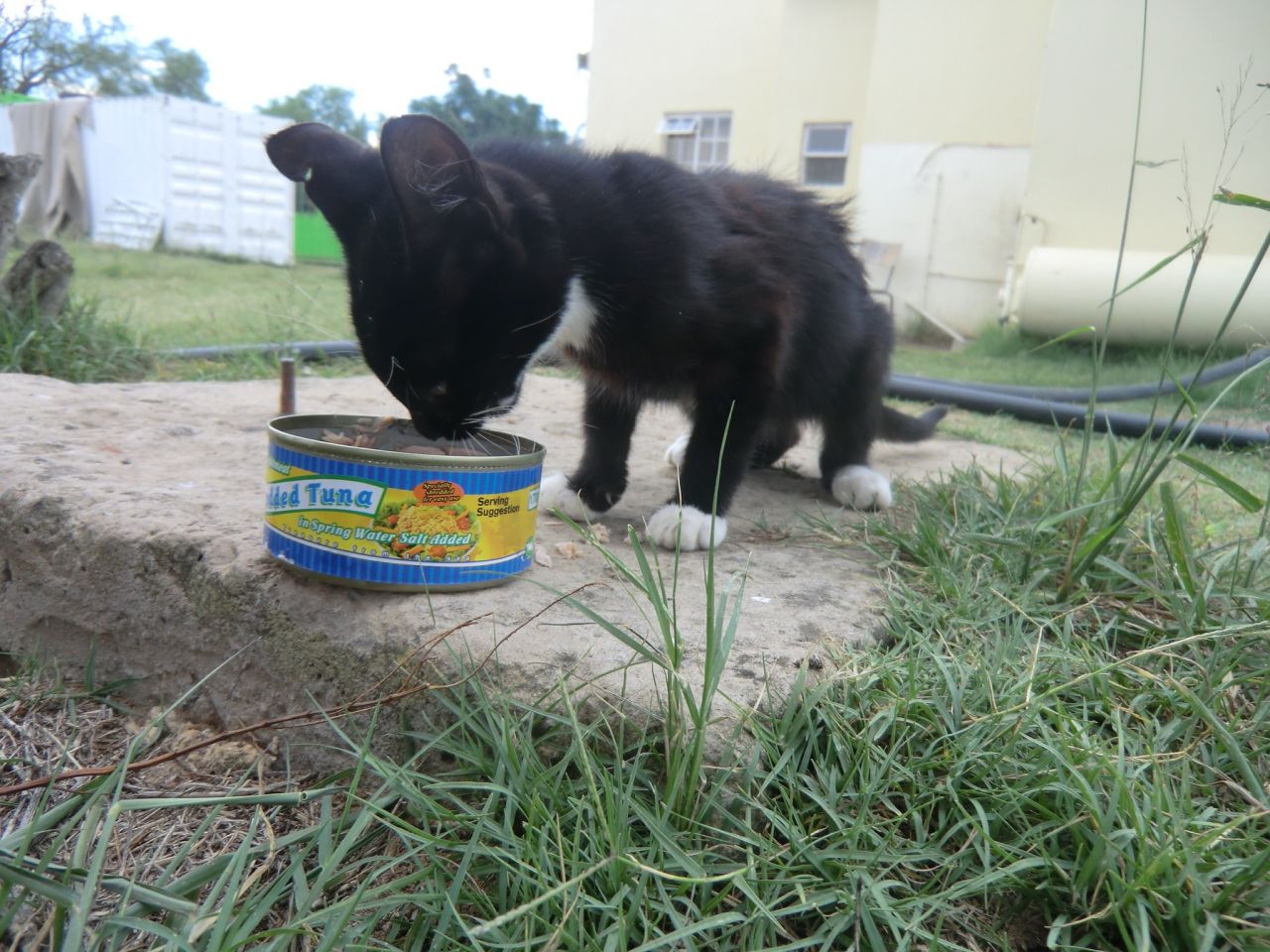 Dog LADY
Lady was rescued from the streets in 2012. Since then, she has undergone an annual check-up including vaccinations. In 2014, Lady had a dental procedure. In 2021, another five teeth had to be taken out and a cancerous ulcer on her lip removed. However, Lady recovered quickly and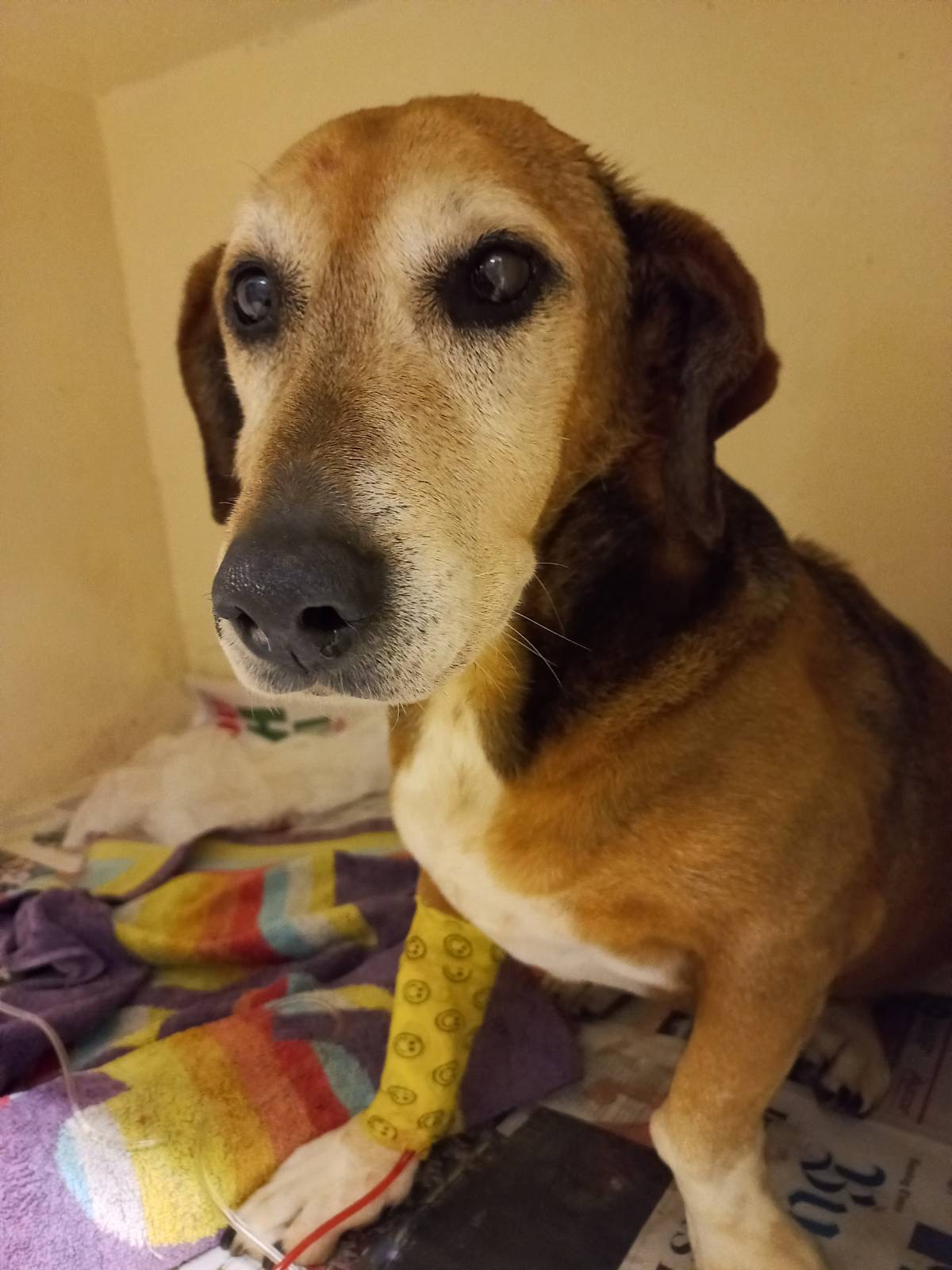 Cat LUNA
In June 2016, Luna, a stray cat, was found injured on the side of the road and taken straight to the vet. There, she was given medical care and kept under clinical observation until her condition was stable.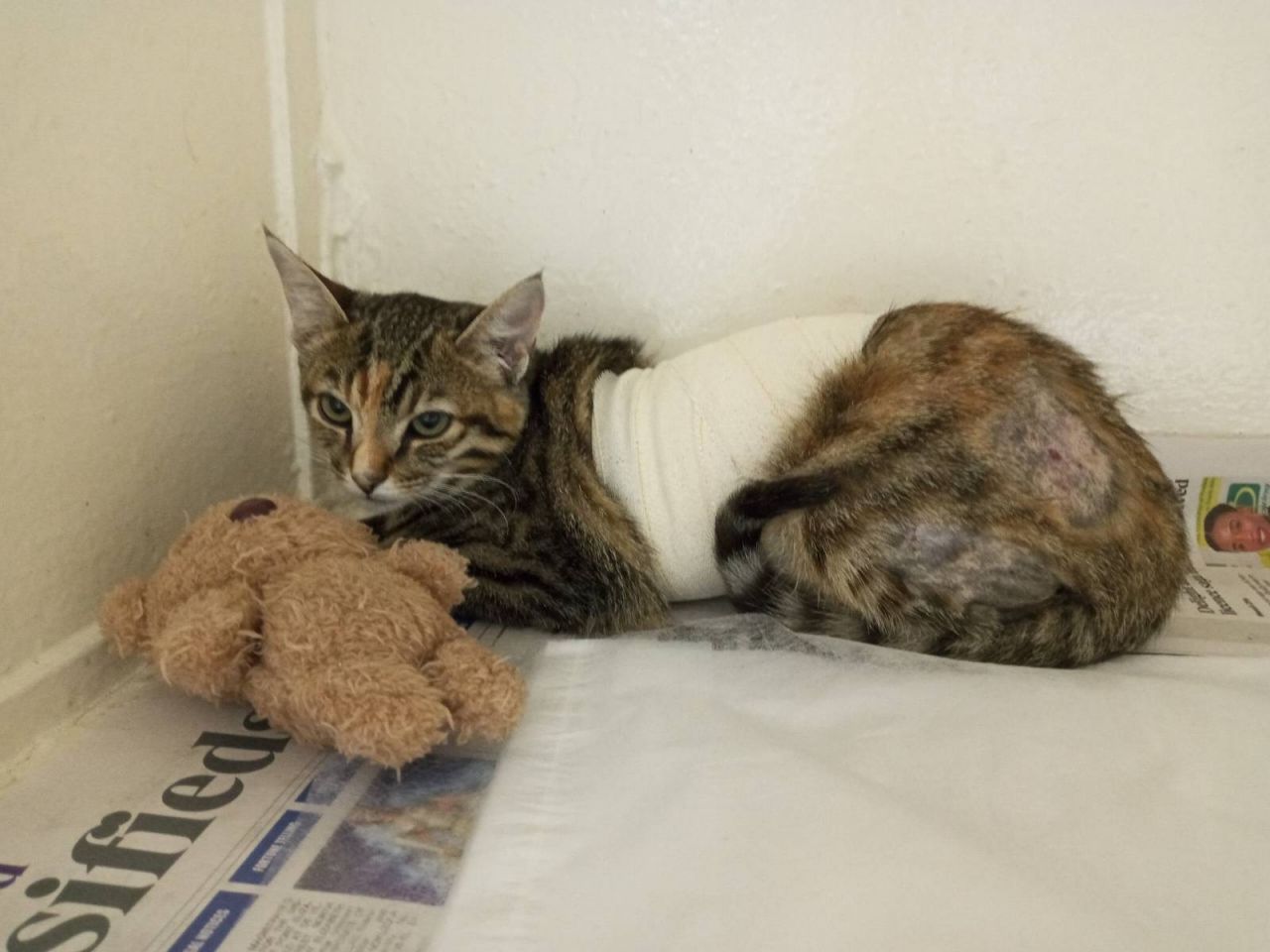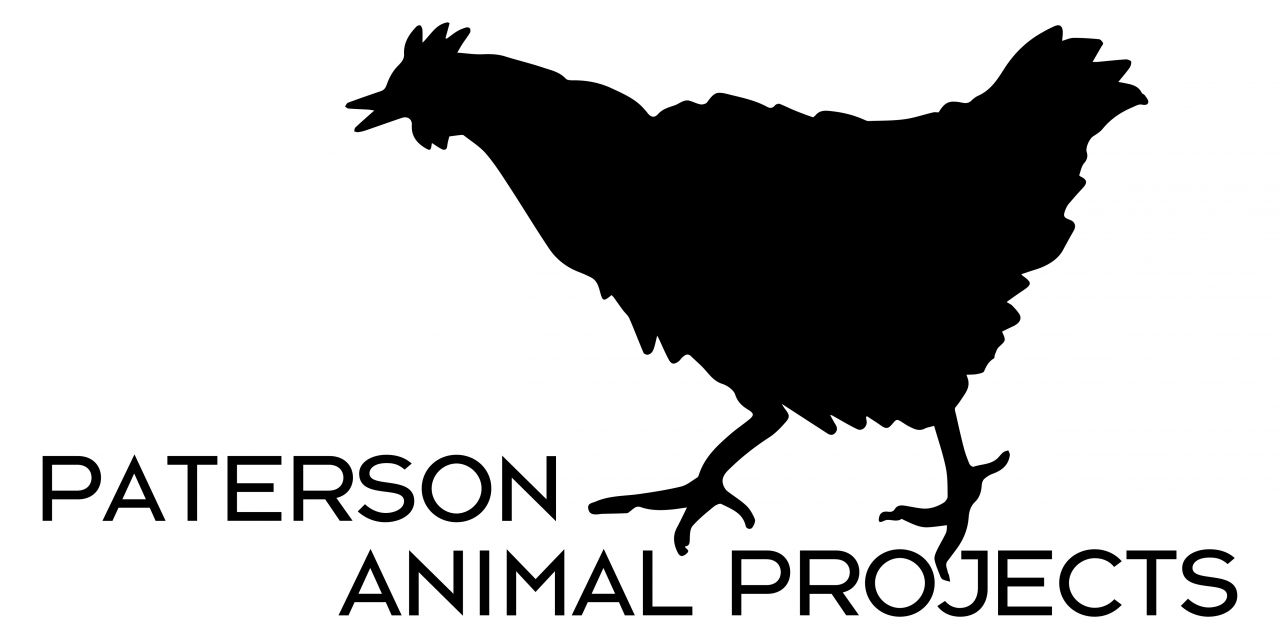 Donations account:
Assoc. Paterson Animal Projects, Dufourstrasse 24, 8008 Zurich
PC 61-396416-8 | IBAN CH97 0900 0000 6139 6416 8
---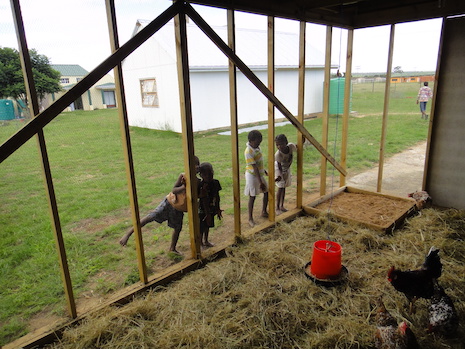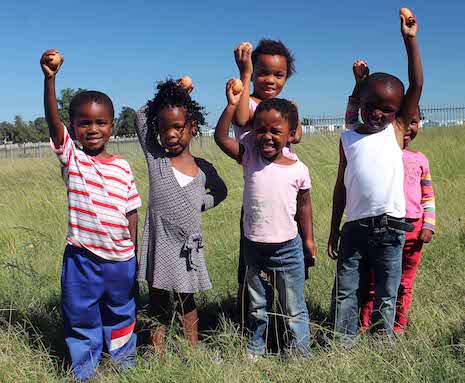 ---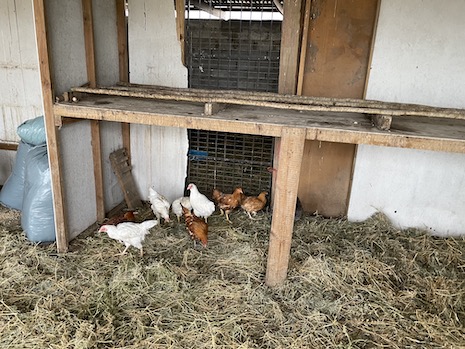 ---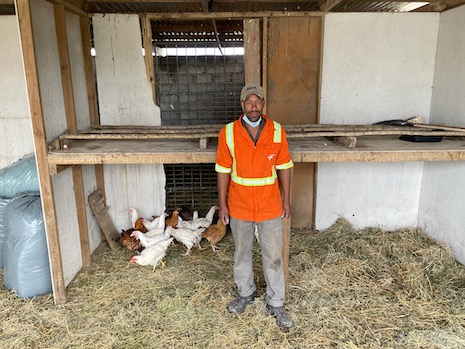 ---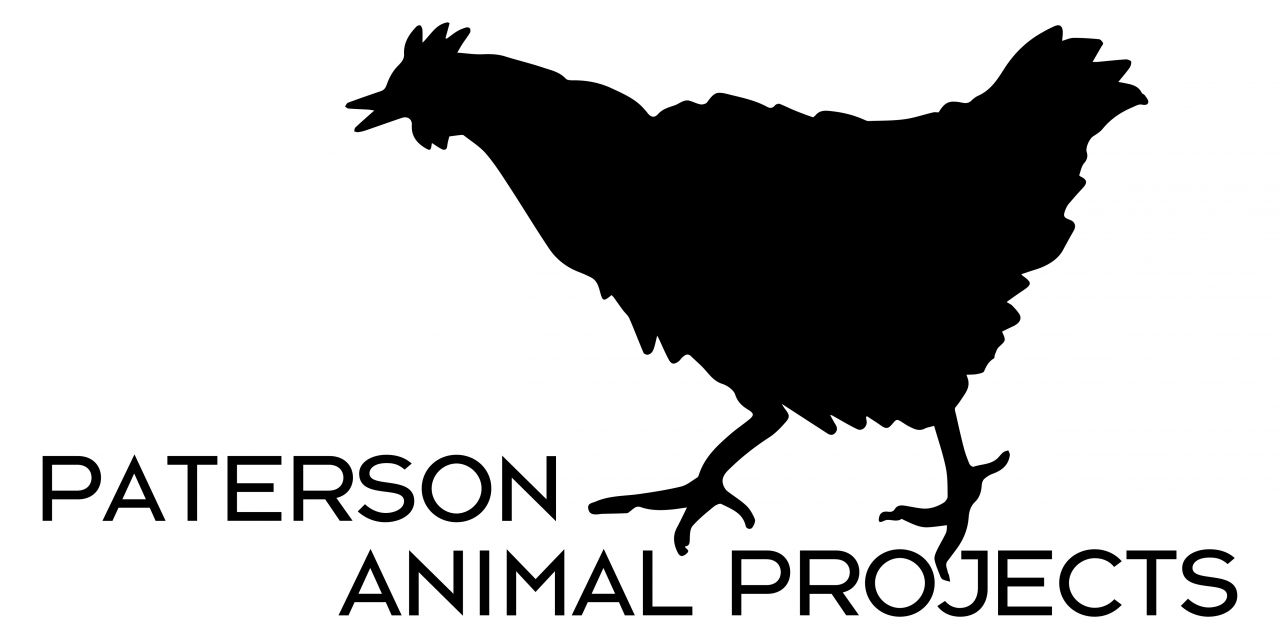 ---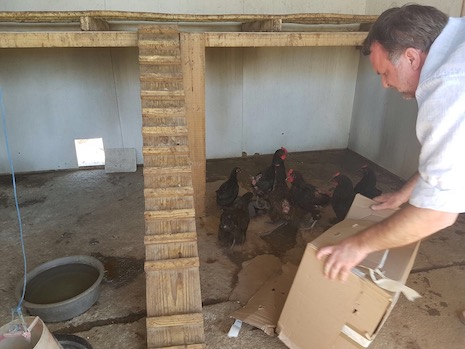 ---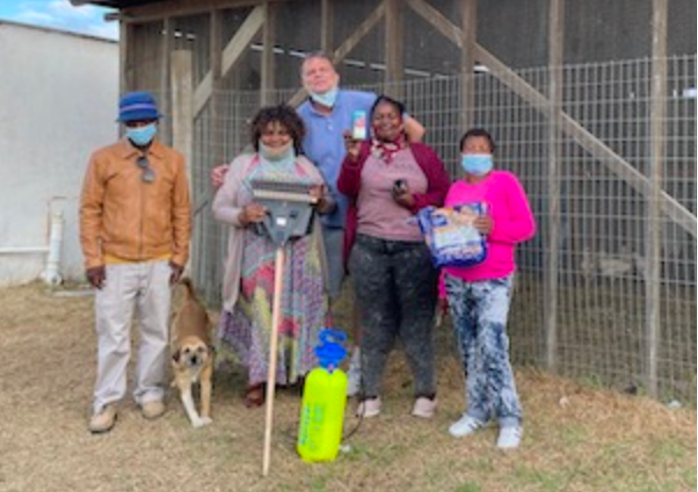 ---
ASSOCIATION
Adress/Contact
Paterson Animal Projects, Dufourstrasse 24, 8008 Zurich
www.paterson-entertainment.ch/animalprojects
Board
Eveline Fischer, President of the Association
Matthias Keller, Vice President
Management
Matthias Keller
Founded
10 April 2017 in Zurich
---
Matthias and a volunteer actively supported the construction, and a new home for happy chickens took shape in no time: Matt's Chicken Farm.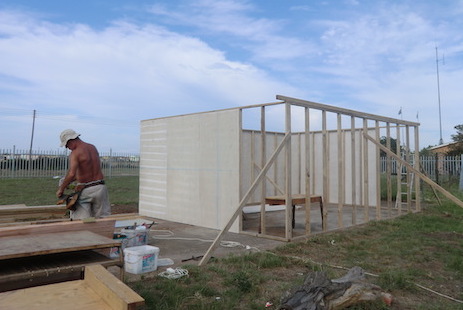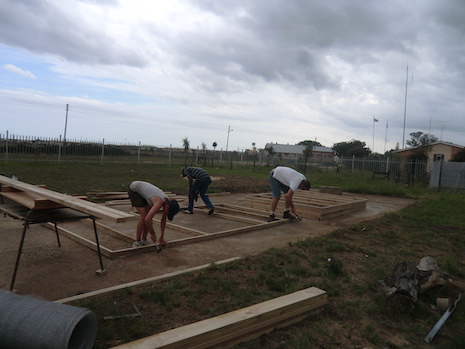 the farm is home to chickens of all colours.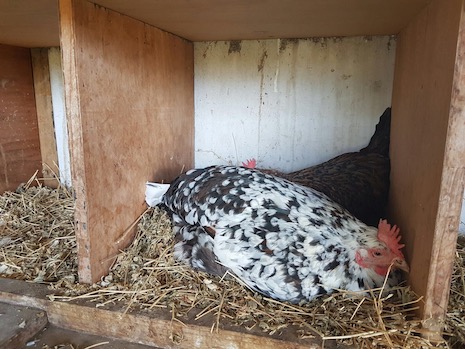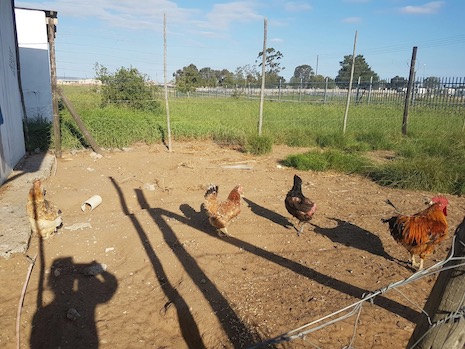 Some hens need treating for lice before being allowed into the coop.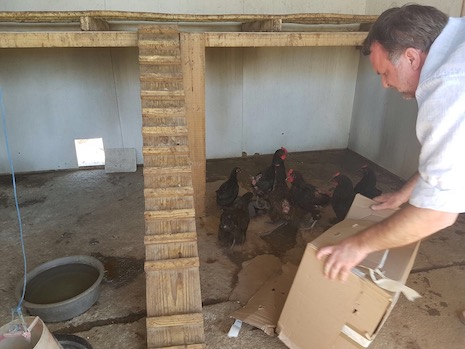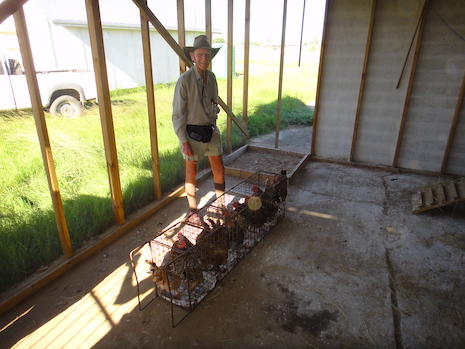 He is able to feed his entire family with the money he earns.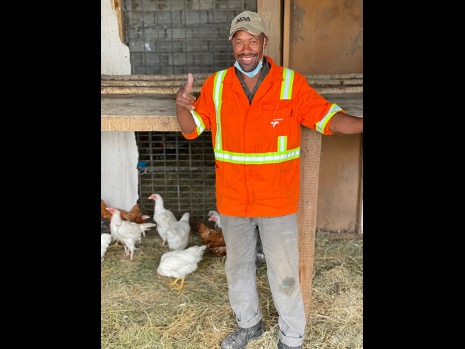 The centre is supplied with fresh eggs every day to satisfy its needs.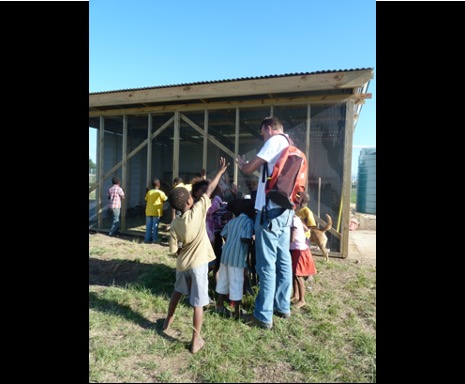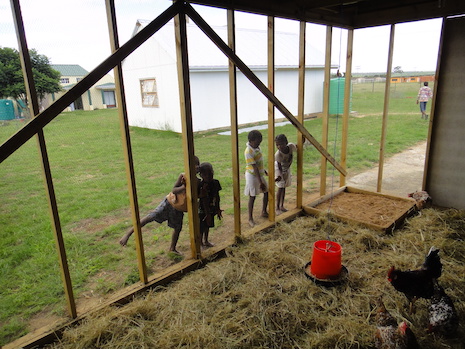 ---
endangered African penguin. https://sanccob.co.za/
Paterson Animal Projects donates money to support SANCCOB's efforts to conserve the biodiversity of coastal birds in South Africa.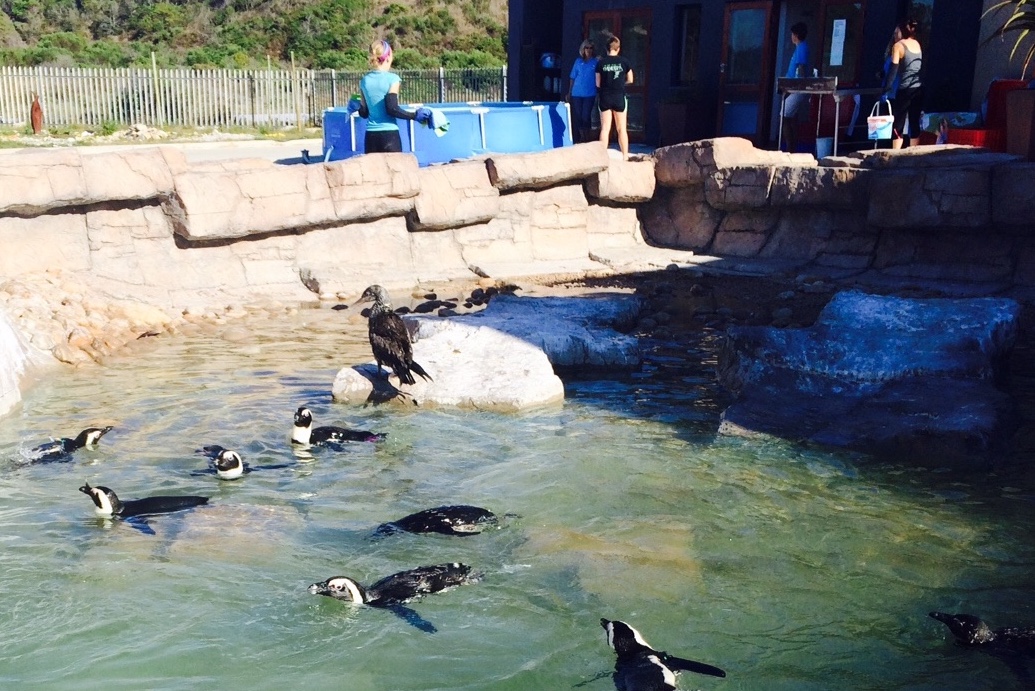 Eventually he had to undergo surgery for bladder stones in 2020. Despite the vet's best efforts, kidney failure was diagnosed a few days after the operation and Nyanga had to be put down in September 2020. Through the constant support of Paterson Animal Projects, Nyanga was able to live a happy, contented life for nine years.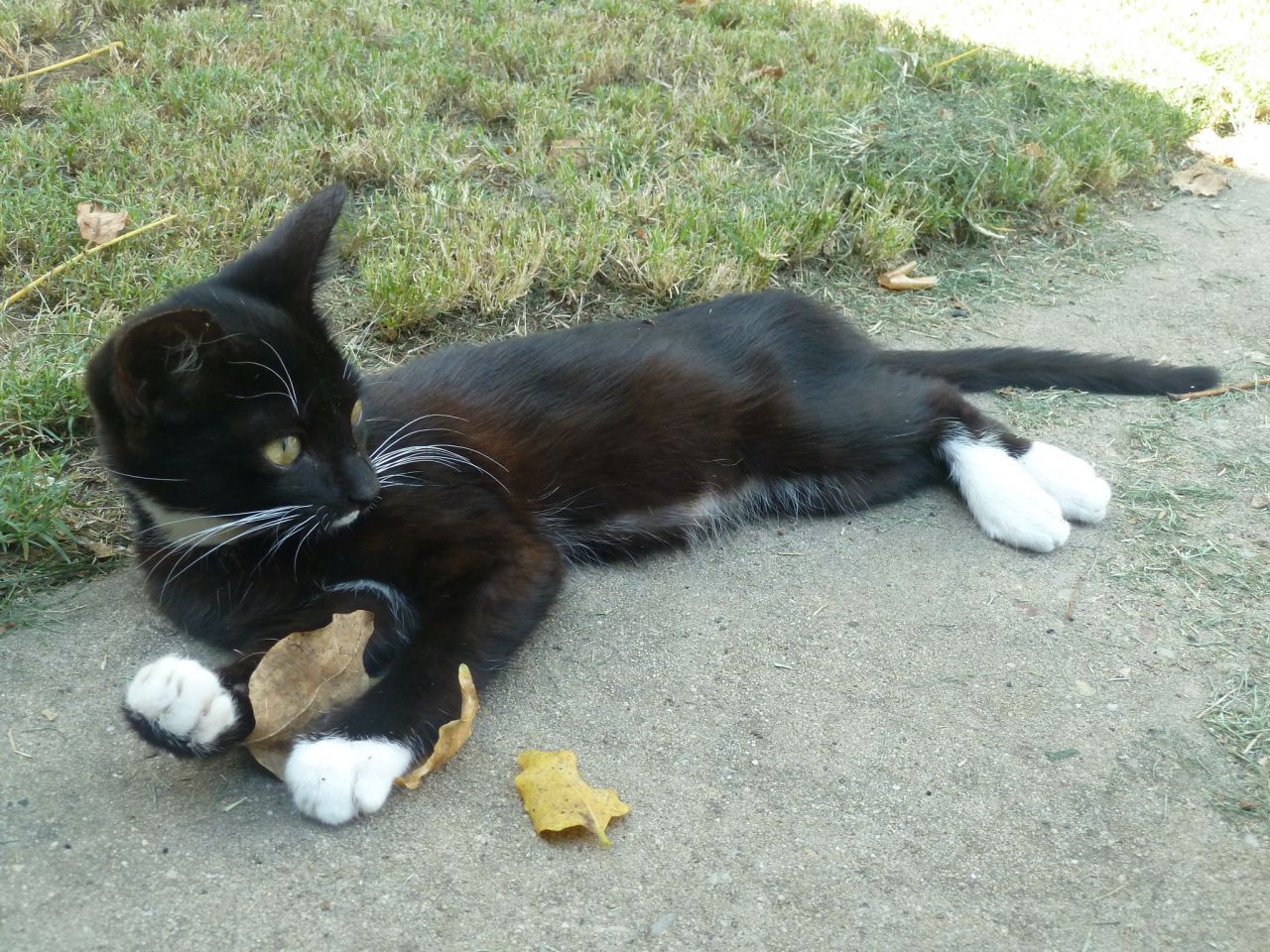 is fit and well again. Since this sweet Lady is hardly ever sick, she enjoys her visits to the vet for a bit of a personal pedicure. Just like a real lady. Paterson Animal Projects takes care of the vet's bills.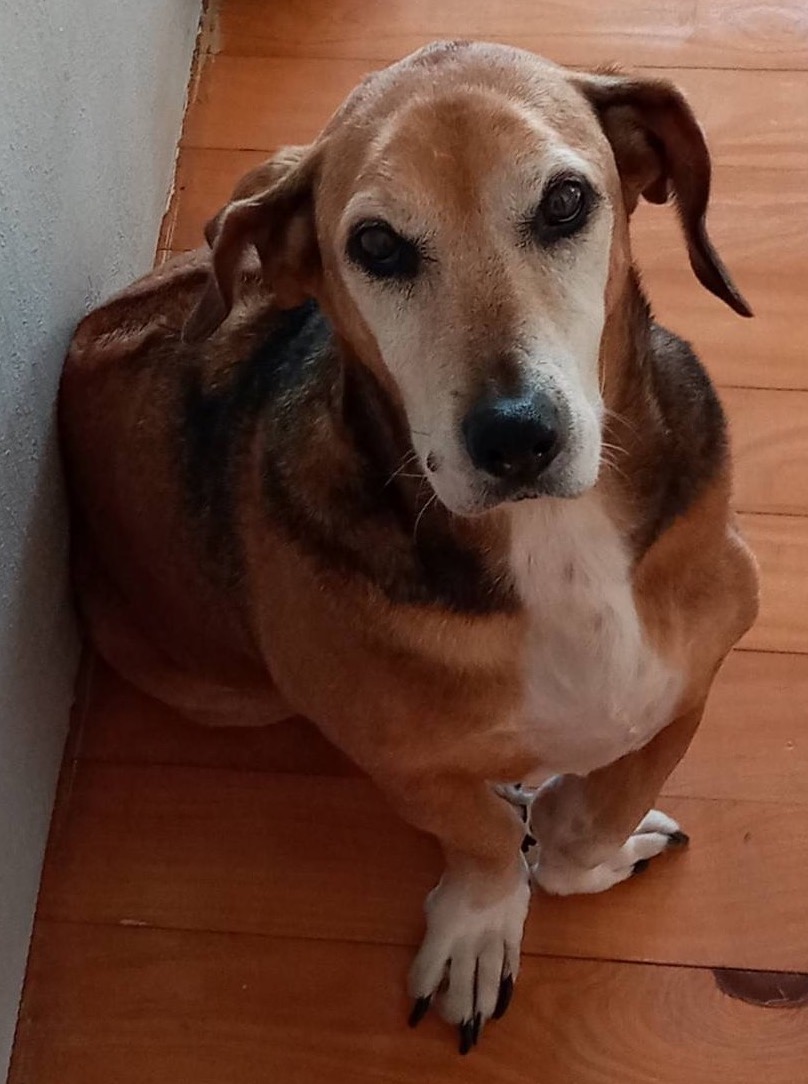 Thanks to the support of Paterson Animal Projects, Luna has fully recovered and found a loving home where she can catch up on her beauty sleep on a lovely soft bed.